deviceOnlineEntryPromo1
Introducing Device Online
The Device Technologies digital product catalogue and ecommerce ordering website.
Learn more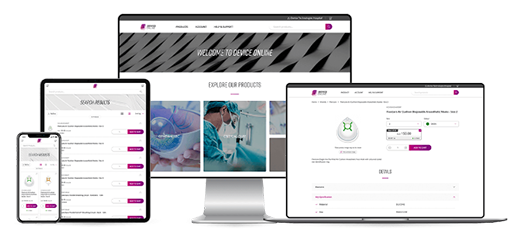 ABOUT GASTROENTEROLOGY
Hand-picking trusted technologies in the market, the Device Technologies portfolio is focused on increasing patient comfort, surgery success and time.
TISSUE ACQUISITION
Aiding in the biopsy of tissues and polypectomies, the Device Technologies portfolio supports the needs of gastroenterologists as they carry out the most delicate procedures, by providing a range of specialised tissue acquisition products.
ERCP
To successfully support the gastroenterology unit, Device Technologies sources and distributes high calibre ERCP devices.
ENDOSCOPIC ULTRASOUND
Device Technologies sources and supplies niche diagnostic, therapeutic and support accessories for the gastroenterology endoscopy ultrasound market, including endoscopic imaging and endoscope reprocessing solutions.
GASTROINTESTINAL (GI) STENTS
Device Technologies' partners provide a complete range of specialty GI stents to the Australian market, including:
Biliary Stents
Oesophageal Stents
Pyloric & Duodenal Stents
Colonic Stents
ENTERAL FEEDING
Enteral feeding refers to the method of being "tube-fed" which is used to provide direct, controlled nutrition support to children, those in Intensive Care Units, and patients who have undergone gastroenterology-focused procedures.
Device Technologies supplies a range of enteral feeding systems and products to support this very critical need.
Product Support
With direct access to manufacturers and healthcare professionals, Device Technologies provides the link between technology expert and doctor.
EDUCATION

Device Technologies complements each purchase with a highly developed education program, complete with hands-on training and ongoing support.

TECHNICAL SERVICES

All Device Technologies purchases are supported by highly skilled technicians who deliver detailed service programmes as well as 24/7 support.

PROFESSIONAL SUPPORT

Device Technologies' Project Planning, Customer Service, and Sales Teams work together to ensure a smooth process from purchase to delivery.