Introducing Device Online
The Device Technologies digital product catalogue and ecommerce ordering website.
Learn more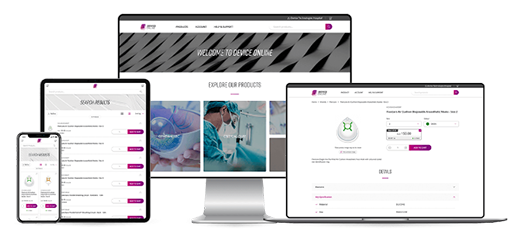 ABOUT INFECTION PREVENTION
With a focus on infection prevention, Device Technologies researches, sources and distributes efficient and effective sterilisation technologies to hospitals and Doctors' surgeries. Dedicated to bringing advanced medical technologies to market, Device Technologies combines innovation and client care to facilitate desired patient outcomes.
STERILISATION
Device Technologies provides the healthcare sector with comprehensive infection prevention management solutions, including time efficient sterilisation solutions. These advanced sterilisation technologies include:
Single, multi-chamber & cart washers/disinfectors
Low temperature & steam sterilisers
HIGH LEVEL DISINFECTION
With the goal of creating and maintaining a sterile work environment, Device Technologies also offers high level disinfection solutions for hospitals and healthcare settings. These include:
Disinfectant and cleaning product range
Decontamination, sterilisation equipment & consumables
Product Support
With direct access to manufacturers and healthcare professionals, Device Technologies provides the link between technology expert and doctor.
EDUCATION

Device Technologies complements each purchase with a highly developed education program, complete with hands-on training and ongoing support.

TECHNICAL SERVICES

All Device Technologies purchases are supported by highly skilled technicians who deliver detailed service programmes as well as 24/7 support.

PROFESSIONAL SUPPORT

Device Technologies' Project Planning, Customer Service, and Sales Teams work together to ensure a smooth process from purchase to delivery.